A Long and Winding Road
Kevin's career started with a familiar concept: pick something you'd love to do for the rest of your life. Following his passion for guitar, Kevin pursued music production and engineering. The next step saw Kevin expanding on his value of healing by completing a registered massage therapy program and becoming an RMT. From working with musicians to massage therapy's need for care and precision, Kevin's combination of attentiveness and creativity with process was always at play.
"I find myself being more of a generalist than a specialist, I think there's a lot of value in that. Every job I've held has taught me something, met my need exactly where I was, and helped me get to where I am today!"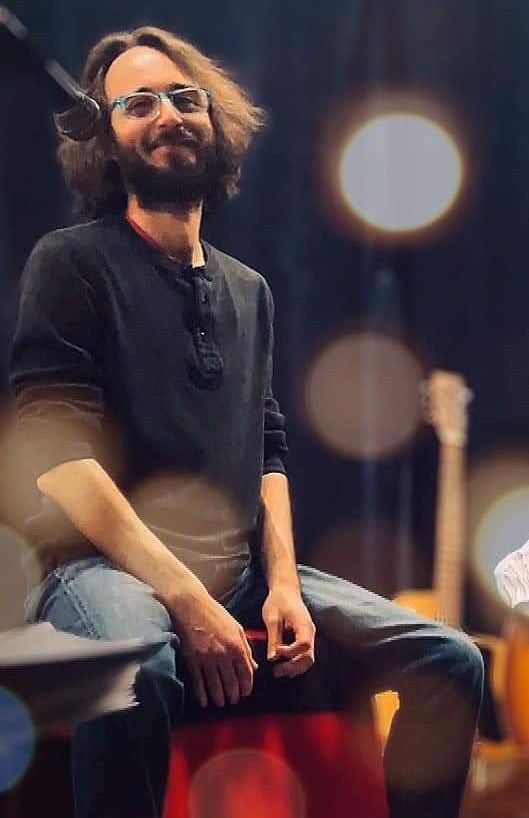 Entering the World of Commercial Real Estate
Kevin joined the team at Real Strategy in May 2021 as an Office and Leasing Administrator. Like any administrative role, there was a marriage of active listening and understanding with detailed-oriented execution. Commercial real estate and tenant lease representation are domains steeped in specificity. As such, Kevin has had to exercise patience and coordination in navigating complex inquiries that might involve liaising between property managers, utility companies, and clients.
Kevin also keeps track of different expiration dates for clients and holds the keys for business renewals and licenses they are responsible for. Getting to alleviate some of these tasks for clients and serve as a helpful reminder keeps them centred, on track, and at ease! Even in situations with lots of stakeholders or requiring some ad hoc detective work, Kevin's approach always underscores that we're all human and trying to accomplish our respective goals.
"When you're working on a new or timely project, it makes sense to maybe feel uneasy and want some guidance or reassurance. I get to be the person who says 'thanks for coming, you're in the right place!' and professionally address people's humanness."
Commercial real estate, at least Real Strategy's approach, is an intersection of quantitative aspects like square footage and dollar amounts with nuanced and qualitative considerations such as organizational culture and the needs of employees. Even the more numbers-focused side of lease negotiations is happening between people. Similarly, just day-to-day, there are meetings to book, schedules to align on, and numerous issues to solve but the real goal is delivering on them in a way that makes clients feel and know they're in good hands.
"Yes, being exact with your times and dates, formal and clear with your language is a major part of successful client interaction. I try to couple this with what I've learned over the years, coming from a place of empathy and compassion."
The Current Chapter
Nearing the end of 2022, Kevin took on a new title and the additional responsibilities of Marketing Administrative Coordinator. The new role provides him with some more room to flex the creative and 'right-brain tendencies' he's always had while keeping the administrative ship on course. Kevin's been actively lending their keen sense of timing, flow, and overall production to Real Strategy's recent video marketing approaches highlighting amazing space for incredible people.
"Being in both an admin and marketing role in the commercial real estate space has helped me strengthen my left-brain tendencies. With all the moving pieces, you need to be diligent and detailed, strategic and specific, while still realizing that people are at the core of the process."
One of the most interesting and intriguing aspects of the commercial real estate space, and offices in particular, is seeing how human it can be. There's the larger interplay between culture and space as well as the hundreds of smaller interactions that make up our day. Even when stressing over financial targets and budgets, Kevin knows that stress is human. Getting to reorient and channel that stress productively is an opportunity to lead and become an example.
"People can focus on business without abandoning themselves and Real Strategy proves that. Our ethos starts with the belief that people are incredible because people ARE incredible! From there, we can find a space that empowers a client's team of people. We're here to help guide and steward people through that process!"
Holding Space for Hobbies
Being such a generalist, it makes sense that Kevin enjoys multiple hobbies. Music has always been an artistic outlet but painting is a newer medium that Kevin has been experimenting with. Kevin also enjoys hosting improv and interactive theatre (murder mysteries and more). In addition to his full plate of interests, he operates a meditation and sound healing e-commerce store. With a winding path that has traversed creative, health, and business-driven fields, Kevin is very aware and grateful for these opportunities.
"Most of my hobbies involve hosting and teaching. I love holding space for people to feel like they can be themselves and maybe even discover something new. These opportunities are gifts that not everyone gets. You can't take opportunities; you have to be given and then receive them!"