Real Strategy caught up with Lachlan Henderson, President at Ottawa-based tech firm Orangutech. Having now moved into their new office on Metcalfe Street, we wanted to reflect back on the journey that was creating a communal and collaborative office space in the heart of downtown. The goal? Something that employees would find inviting, engaging, and multi-functional… in a word, magnetic!
Orangutech is an IT consultancy and software firm based in Ottawa with a primary focus on the federal government and the Microsoft ecosystem (e.g. Microsoft 365, Teams, SharePoint, etc.). They provide both strategic services and software to implement the digital workplace, user adoption, and information management. Orangutech has roughly 30 full-time staff and another 30-40 consultants in the Ottawa office depending on the project workload.
Overcoming Challenges
As we've seen with many organizations, Orangutech's needs evolved over the course of the pandemic with respect to their office space. First, everyone was working from home and now there's a hybrid model in place. For Orangutech, their old office space was quite small and no longer conducive for employees when working there.
Over the past two years, the company has tripled in terms of headcount. Their growth coupled with a smaller office made it too loud and difficult for people to work in. Facing these challenges, the need for a new and larger space was obvious. There was also a requirement for a deeper understanding of what employees wanted for the new space. The big ask from the Orangutech staff was that the new office be more accommodating.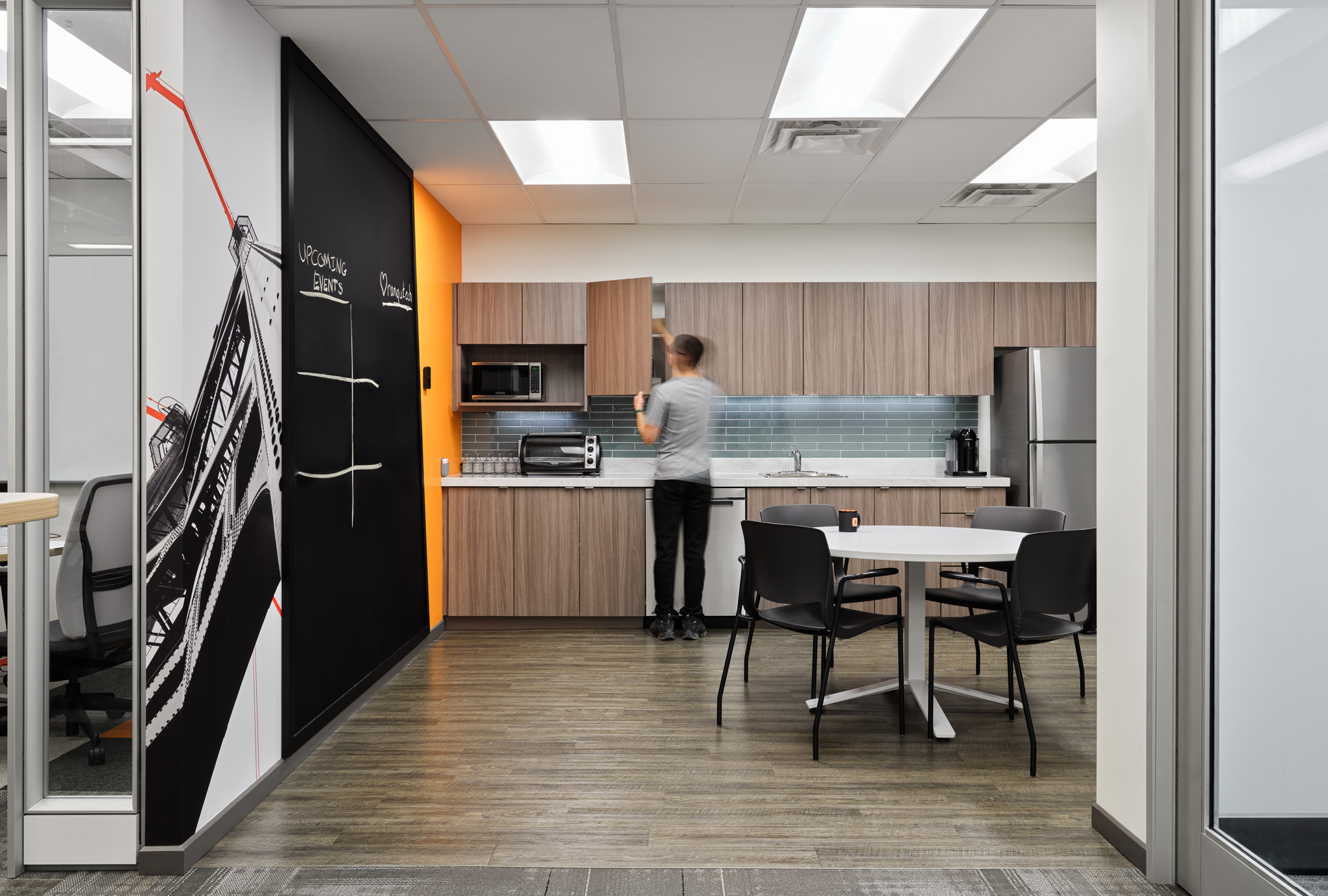 What does accommodating mean? It means recognizing that different people, performing different tasks, at different times, have different needs. The best way to accommodate a variety of needs is with a variety of spaces. From areas for quiet, heads-down concentration to more social spaces for client meetings, flexibility was the accommodation.
"We wanted something that would accommodate any sort of need our staff would have whether it was ergonomic chairs, sit-stand desks, better technology and accessibility supports. We focused very heavily on supporting our staff and their needs, across the spectrum." — Lachlan Henderson (President, Orangutech)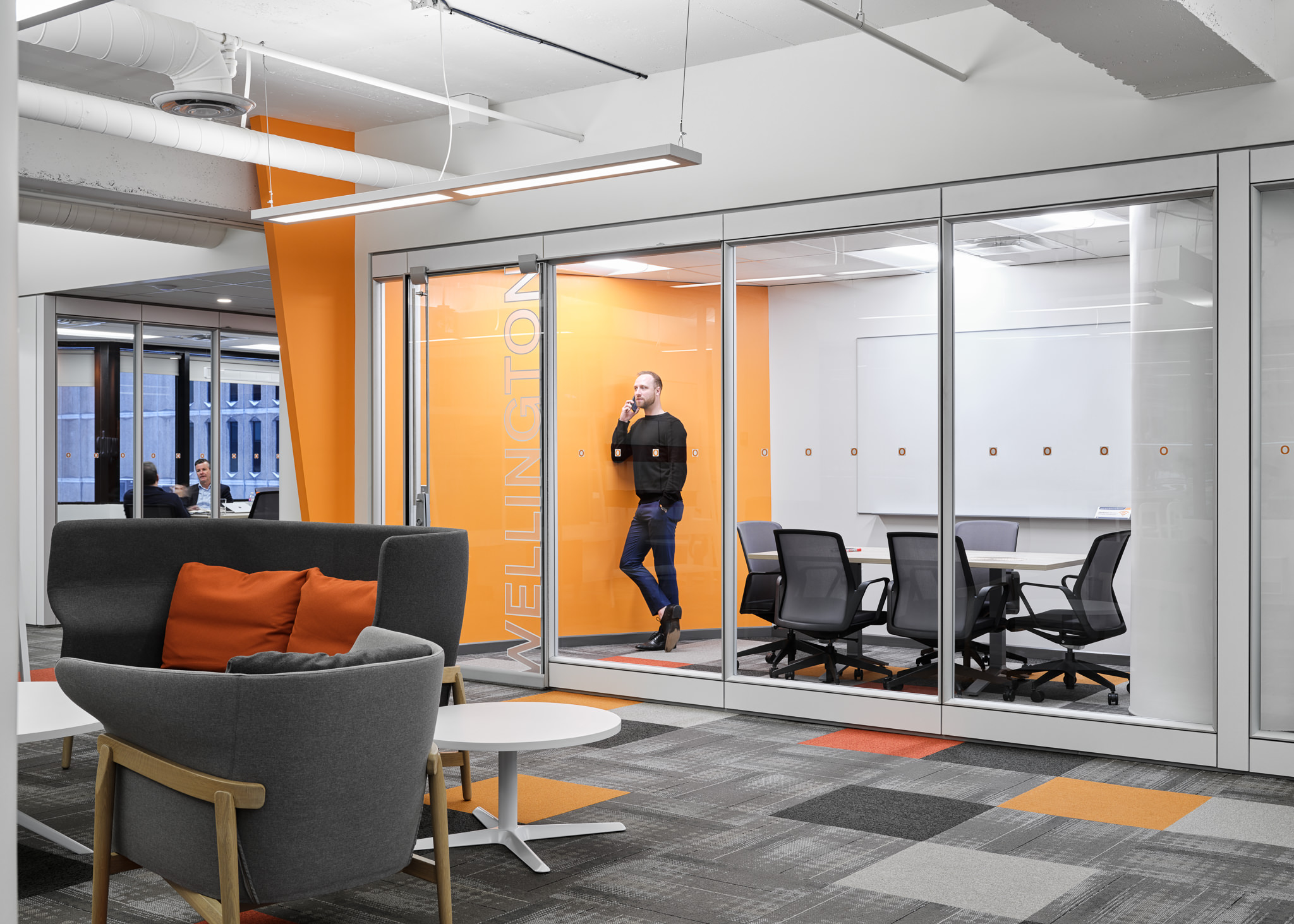 Creating the Perfect Space
The next step was finding the right site that could serve the goal of creating a magnetic space for a diverse set of employee needs… that was also fun! Given the need for revitalization, along with record subleases and vacancies, downtown Ottawa was the perfect destination.
"We worked closely with the designers to build out a space that has a lot of different zones. From quiet areas for people to go and sit down so they can focus on work to boardrooms, meeting rooms, and stand-up rooms for people to collaborate with their peers." — Lachlan Henderson (President, Orangutech)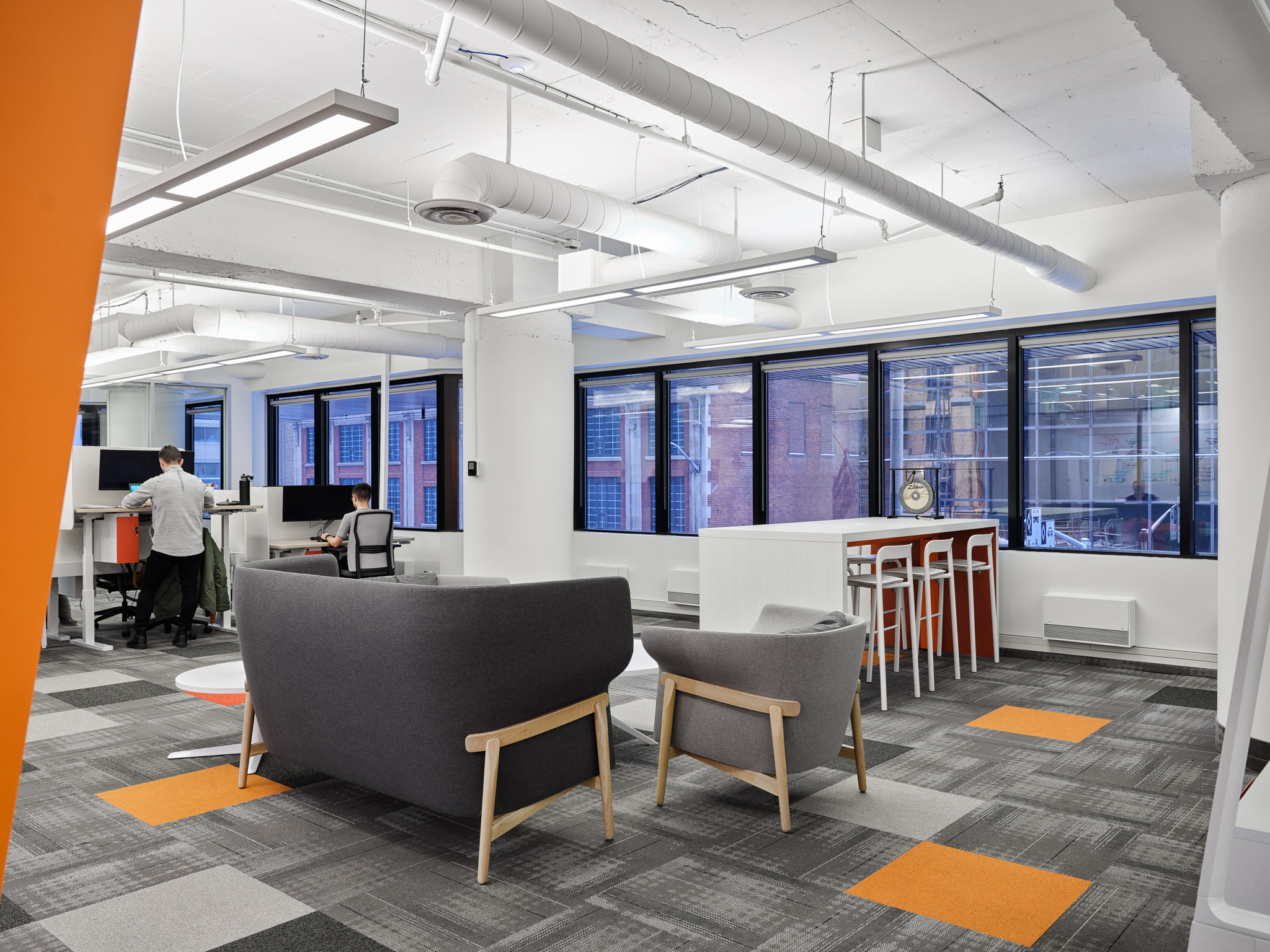 After meticulously combing the downtown core for the highest quality offices it could offer, Real Strategy found the perfect home for Orangutech at 81 Metcalfe Street (at the corner of Metcalfe and Slater). The location is only minutes away from the 417, the LRT Station, Ottawa's tastiest restaurants, as well as many of their clients.
Trust and Teamwork
The negotiations for the new Orangutech office space took close to half a year. During that time, there was a lot of back and forth over the lease duration, special arrangements, price points, and move-in dates. The team at Real Strategy built trust and worked within the confines that Lachlan and Orangutech had set, ultimately finding them a new home that satisfied their needs.
"The biggest takeaway was trust. We trusted what they were doing, that they had our best interests at heart, and that they'd find us the space we were looking for at the terms that made sense." — Lachlan Henderson (President, Orangutech)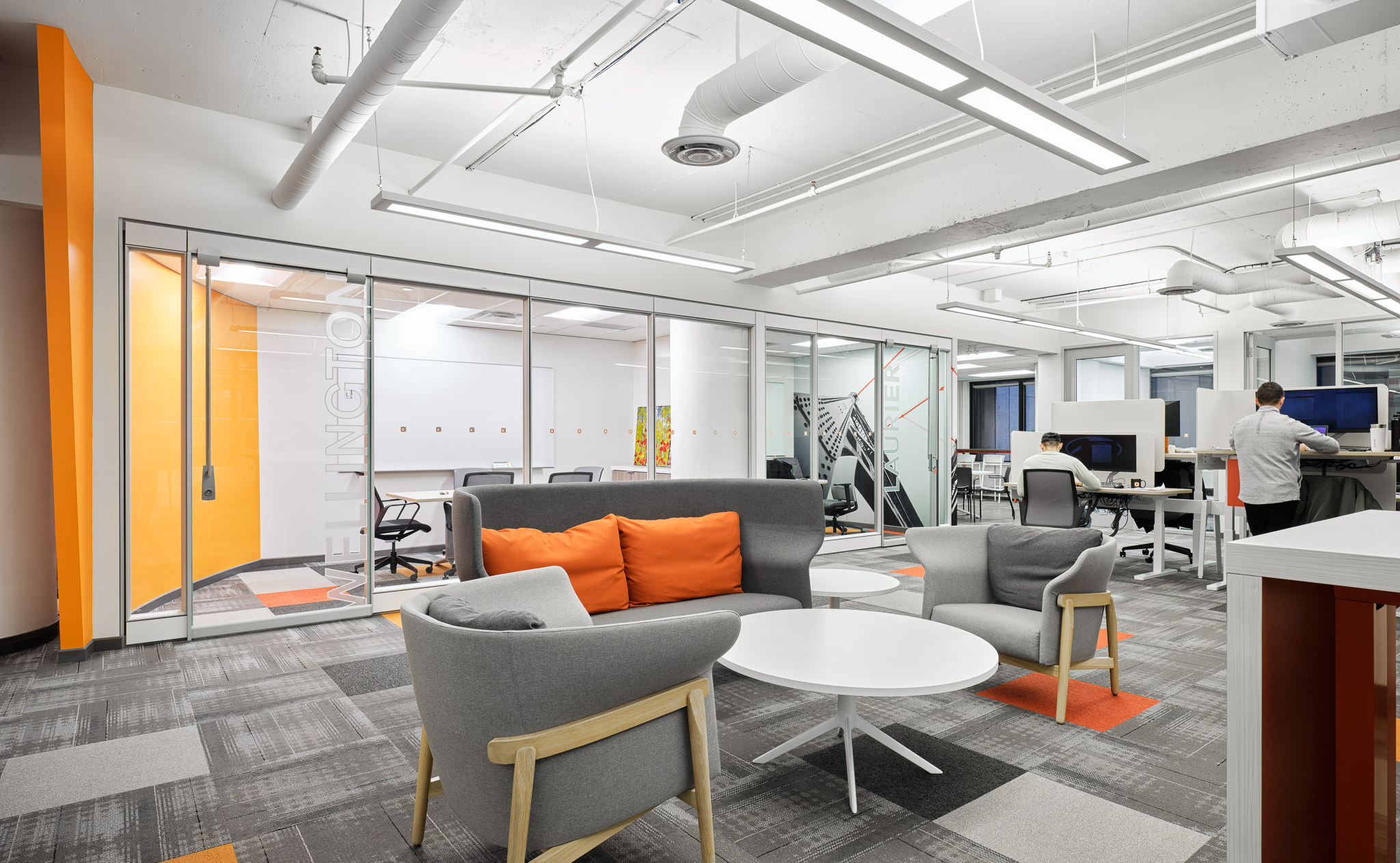 Real Strategy worked in tandem with Orangutech to help project manage a temporary transition to 100% remote work as well as get them set up with storage for their existing furniture and equipment. A new office fit-up period was planned for and implemented. Although aspects of the project plan changed, the successful collaboration between Orangutech, Real Strategy, the design team, and different suppliers has left Lachlan and their team grinning from ear to ear!
A New and Happy Home
The employees of Orangutech's new space have truly found a place they can call home. People are coming into the new office and interacting with each other creatively and collaboratively. Staff also have the ability to go work in a quiet, comfortable area when needed.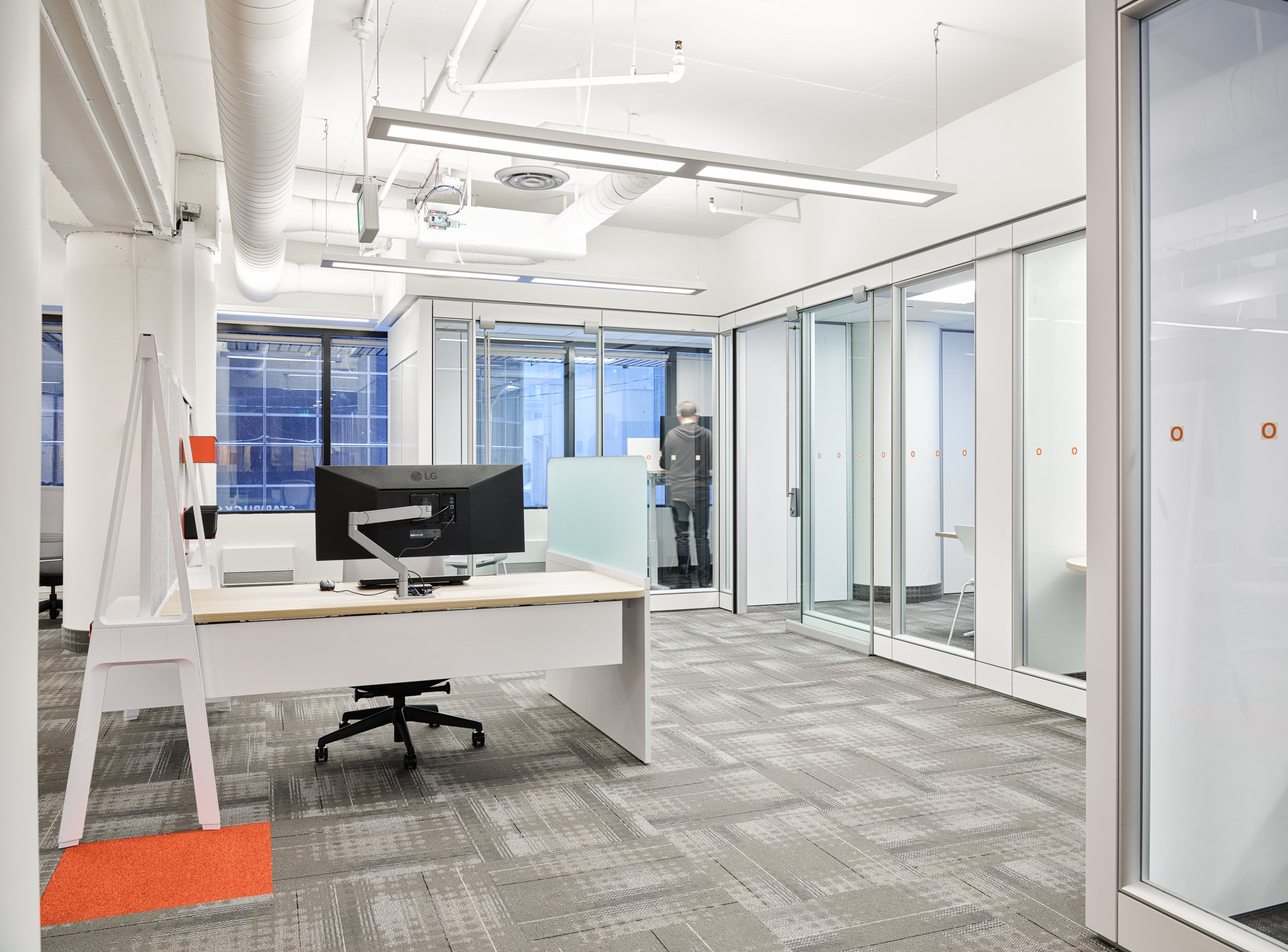 "The feedback from our staff has been phenomenal on the new space! We've been able to hit pretty much every ask that our staff had for the new office from the design elements, technology requirements, and just the overall feel of the space." — Lachlan Henderson (President, Orangutech)
Another win for the new office is how fun and inviting it is for clients. Now that they have the space to host, Orangutech has had close to a dozen client meetings since they moved in a short while ago. Everything from large scale presentations in the boardroom to whiteboard sessions in the stand-up meeting and collaboration spaces. There have been social events, parties, and even some after hours drinks and cocktails with nearby clients. Simply put: a success story!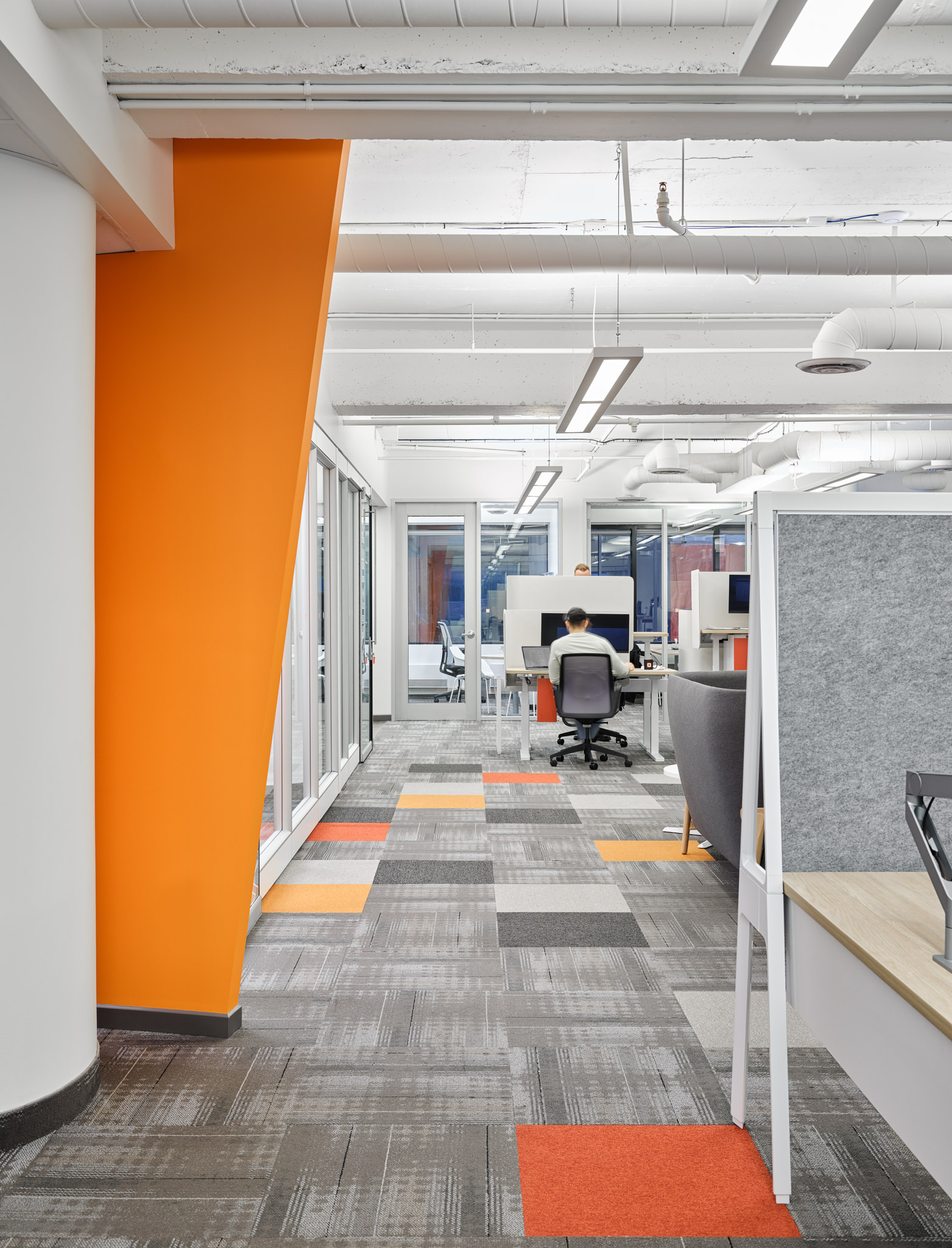 Real Strategy believes that incredible people deserve amazing space! Contact us today so we can discuss your organization's hybrid work approach and what your physical office space should look like.