The Complete Package
Lee is a modern-day renaissance man with a background in pretty much everything! A proven leader, Lee brings decades of experience from private sector corporations, community based not-for-profits, and independent businesses. His career started in hospitality management and he even owned his own restaurant before transitioning to commercial real estate. Lee has also gained a wealth of business and operations knowledge working in both the hospitality and broadcast media spaces. Seeing himself as an agent of change, Lee embraces risks, communicates with purpose, and acts swiftly to achieve timely results.
Question 1: What have been some of your primary motivations / inspirations behind the vast array of projects / positions you've held over your career?
"Everything is tied together by learning and growing. I have an unquenchable thirst for knowledge and I'm driven by opportunities that are both interesting and challenging. Life (and business) is a puzzle but without the picture on the box to guide you. Instead, you have to envision the end result, try to understand what the pieces are, and then put them together."
Talking Food & Wine
Lee's career began with a passion for delicious food and fine wine. Spending four years at the Fairmont Banff Springs hotel and then three years as the Outlets Manager at Fairmont Château Laurier, he was part of many high performing teams that won multiple service and wine awards. After a decade of success in the hotel world, Lee set his mind to running independent restaurants in Ottawa's famed ByWard Market.
First off was Restaurant e18ghteen where Lee was the General Manager and Sommelier for its first two years. He oversaw the restaurant, again winning awards for wine and service, while also teaching the Advanced Sommelier wine course at Algonquin College. Although Lee took a pivot into the operational and finance side of some well-known event and media organizations, he eventually returned to the restaurant game in 2013 purchasing Steak & Sushi. Over the next five years, Lee handled all aspects of the restaurant's business, coordinated the financing and leasing, and spearheaded its marketing efforts and participation in other regional revenue initiatives (e.g. Clarence Patiofest).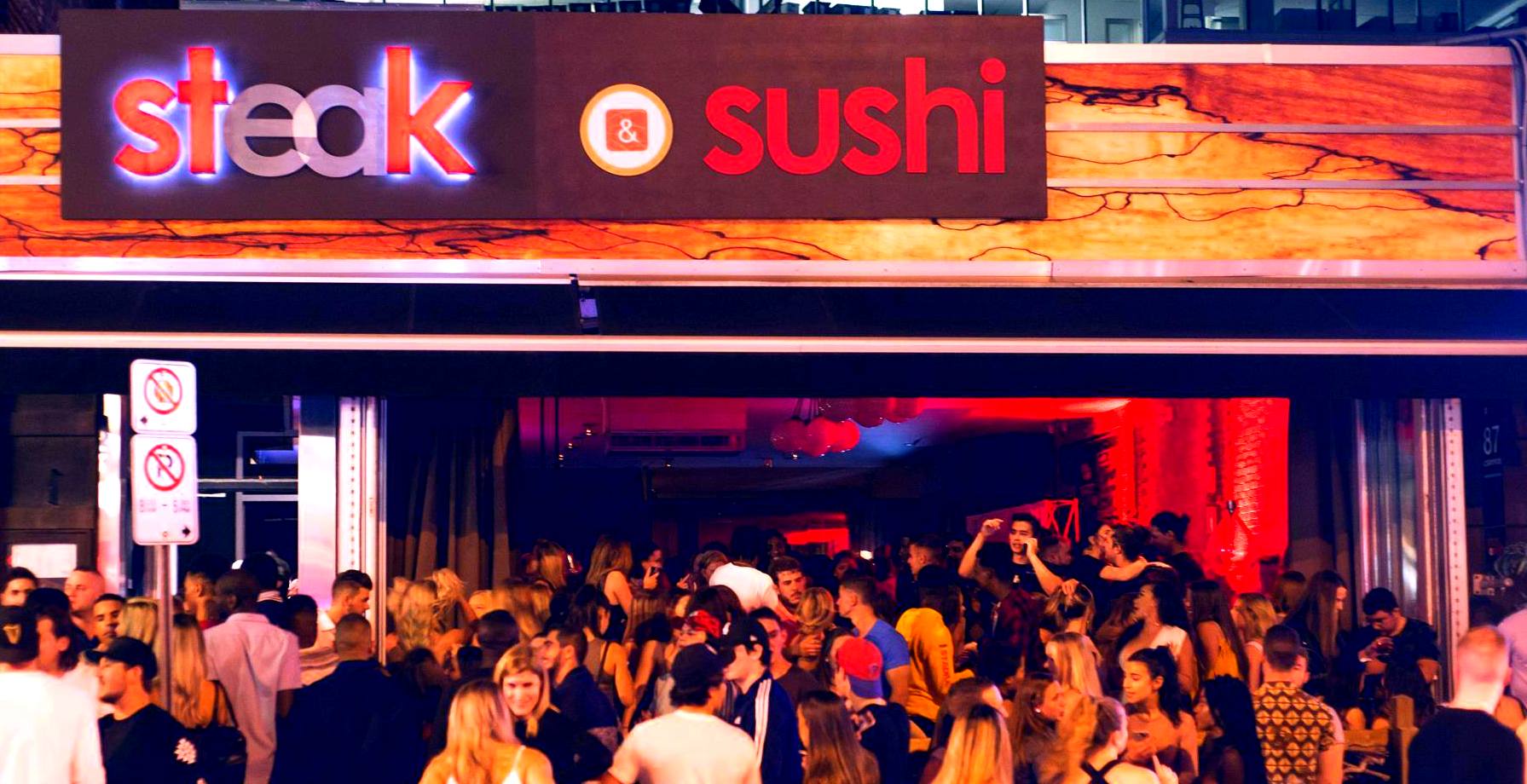 Question 2: What have you learned from your time in hotels and restaurants that you've been able to apply in other aspects of your life and business?
"The big draw is the people and the energy, it's that simple. Hospitality hours are crazy and there can be what seems like insurmountable stress… but it's also fun and exciting! You're dealing with people so there's changing dynamics and the job teaches you how to stay positive under pressure. I've had many mentors across the years in hospitality and they've truly impacted who I am today. Now I try to pay it forward and mentor others on how to work hard, stay positive, and make everything about the people."
Always Growing and Learning
To hone his business and commerce skills, Lee took a break from the service and hospitality sector. After completing his Certified Management Accountant designation, Lee spent time as the Senior Accountant at the Ottawa Convention Centre where he took on multiple reporting and financing duties while helping create an expansion plan for the current Shaw Centre. In 2005 Lee jumped into media as the Financial Controller and Operations Manager at Newcap Radio which owned and operated the HOT 89.9 and LiVE 88.5 stations in Ottawa and was paramount in launching the LiVE Lounge and LiVE 88.5 Big Money Shot.
Lee brought all his worlds together in 2018 when he returned to hotel management as the Food and Beverage Director at the Sheraton Ottawa Hotel. As a senior member of the hotel management team, Lee handled food and beverage operations, department budgets, and implemented monthly adjustments to ensure profitability. Responsible for instilling Marriott corporate initiatives and branding, Lee managed and motivated a staff of almost 50 people, and was part of negotiating in the Collective Bargaining Agreement.
Question 3: After a career spanning what it has, what were your reasons for getting into the operations side of businesses and now the commercial real estate sector with Real Strategy?
"I had done restaurants and hotels and kept bumping into the same problems surrounding financing, analysis, etc. I decided it was time to leave operations, go back to school, and learn something new. That's when I got into accounting and worked towards achieving my CMA designation. The opportunity at Shaw Centre came from a network built from my time in hospitality which then snowballed into my connection with Newcap Radio and LIVE 88.5. I finally had all my passions together — food, wine, and music!
I did that job for eight years, met so many cool people, and helped give away over half a million dollars a year to local bands. After successfully doing all that, opening my own restaurant, and bringing everything full circle in hospitality again… COVID-19 hits. I was always interested in property and commercial real estate because I always had to pay the rent. I thought this is another puzzle and I started putting the pieces together. So far, it's been really interesting and fun!"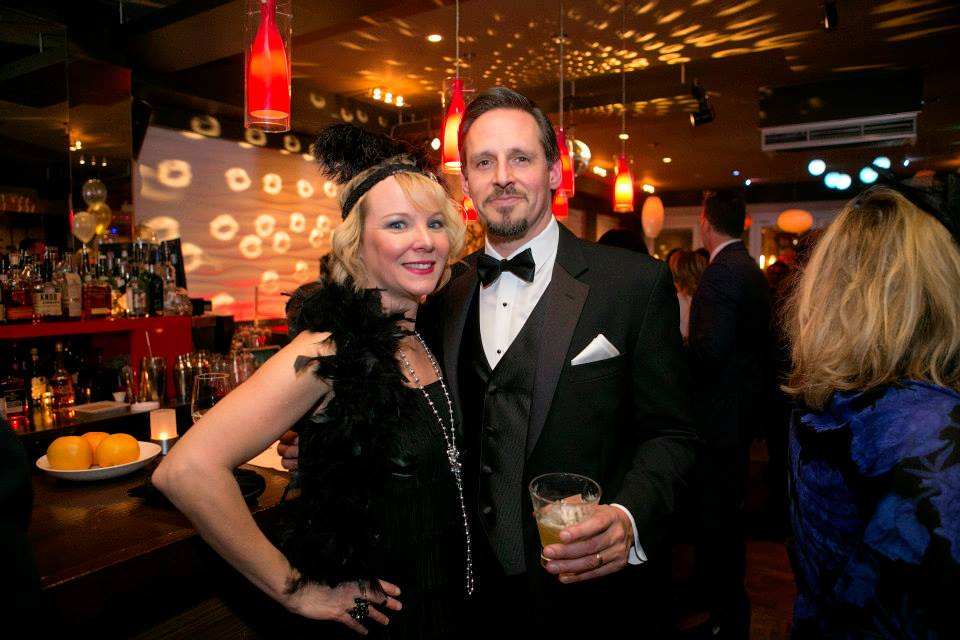 The Importance of Being Involved
Throughout his illustrious career, Lee has always made time for community involvement. In 2010 and 2011, he was the Entertainment Chair at H.O.P.E., a volunteer-driven events management organization that raises funds for local charities. Lee was responsible for the concert portion of H.O.P.E.'s flagship Volleyball SummerFest event. After becoming a restauranteur in the ByWard Market, he spent time on the ByWard Market BIA as the Marketing Committee Chair. Since 2017, Lee has also served as a Member of the Board of Directors and Audit & Resource Management Committee for Bruyère (Hospital & Health Care) for Bruyère Hospital, St. Vincent Hospital, and multiple long-term care homes.
Question 4: With such a wealth of experience with charity organizations, what are some of your passion and cause based areas you find yourself caring about today?
"I consider myself very lucky to have done the things I've done. Part of my growth has been having mentors that shared their knowledge and expertise with me. Now I need to give back my expertise to the community. When I was younger, I was always having to hustle but now that I'm a bit older with more time, I'm in a better position to give back. I've gotten to know different business leaders through owning a restaurant, so I'm able to get people together to spend money on community efforts that are important.
I was approached by Bruyère during my time with Steak & Sushi and I was able to be part of a completely different industry through this incredible organization and their truly caring people. I now have a much better understanding of the healthcare system, its importance, and its challenges. Since the pandemic began, healthcare and healthcare providers have been on the front lines, making a difference. They are the real heroes and I am humbled to be involved."