20 Years in the Making
Darren has been a leader in the commercial real estate sector for almost two decades now. His company, Real Strategy Advisors, thrives on providing expertise in workplace strategy, property management, and commercial real estate brokerage to clients across the city of Ottawa. Being in the position of running his own operation, working alongside great people, and helping others find the perfect spaces for their businesses is only the most recent story though.
Throughout his career, Darren has worked with some of Ottawa's most dynamic commercial design builders and brokerage firms. Following on five years of service as an infantry soldier and officer in Canada's Primary Army Reserve, his foray into commercial real estate began when he started as a sales representative in 2000 at Colliers International. Over the course of the next ten years, Darren worked as a leasing representative for Canderel, leasing manager at Colonnade BridgePort, and senior advisor and broker at Devencore.
Darren's entrepreneurial drive kicked into full gear with the co-founding of the Cresa Ottawa office in 2009. As managing principal and broker of record throughout seven years, he helped grow the office's number of employees, annual revenue, and most importantly, its culture. In addition to opening Real Strategy three years ago, Darren is the CEO of the family-owned C. Fleming Developments Ltd., where he leads a property management team in South Ottawa with a portfolio of plaza locations.
Question 1: What would be the defining accomplishments that shaped your career?
"The first one would be the time I spent in Gagetown, NB training to be an infantry officer," said Fleming. "It was my first exposure to leadership training and team building. My big takeaway from the military in general was, people, myself included, are capable of much more than they ever could possibly imagine if properly motivated and effectively lead. This experience began my interest in the study of leadership."
"More recently would be the completion of my Executive MBA at the Telfer School of Management (University of Ottawa) in 2018," Fleming added. "This program gave me a new perspective as to where we as advisors we can really add value for our clients, at the strategic level, as opposed to simply providing a transaction oriented service."
The Importance of the Employee
Darren's career and experience in commercial real estate is ample, but the driving passion behind his profession is simple — making people happy! Research has shown that happy employees are more productive, more engaged, and less of a flight risk. Whether it's our clients' employees or our own, the secret to business success is focusing on getting them excited about coming into work.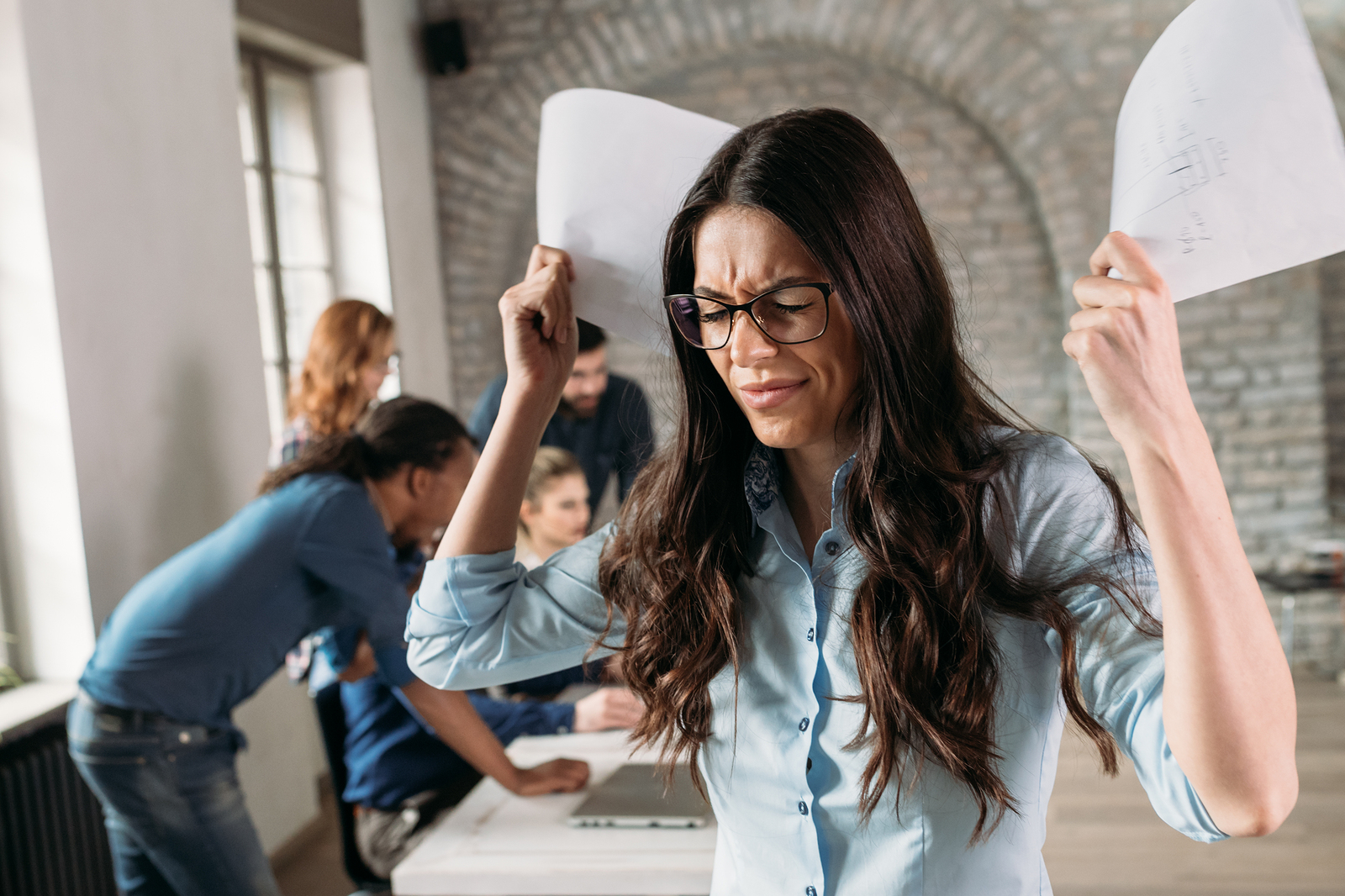 Darren believes that too often big-ticket items like rent and construction costs are prioritized over trying to meet the varied and nuanced needs of employees from a place of empathy. The belief in the employee experience as the focal point in your business is something Darren manifests through his comprehensive approach. He encourages real conversations between executives and employees through group facilitation and survey tools. Culture should be leveraged to shape physical design concepts. Furniture, acoustics, and lighting however never go understated.
The employee-first ethos is also evident through the consulting services Darren and his colleagues provide to their clients. Real Strategy Advisors' unique blend of consulting, workplace strategy, and commercial real estate brokerage is the foundation of their positive culture driven mission statement. Developing plans that actualize the dreams of how people want to work, and in a way that's affordable for businesses, is something Darren feels very lucky to have as a core part of his daily work.
Question 2: What do you value most about the employee centric culture and vision?
"The belief that payroll related outcomes, such as productivity and employee engagement, can be improved through better use of real estate," Fleming stated.
Question 3: What are some of the often overlooked parts of workplace design/strategy?
"To use a fast-food analogy, vendors often forget to offer the 'Do you want fries with that?' style sentiment to clients," Fleming answered. "What I mean is, in planning for a new space, we often forget about the small details that dictate so much of how people will experience their workplace. Where will employees put their coats? Will we have plants or not? What kind of accessory lighting will employees have at their desk? These are just examples of purchase decisions that designers, brokers and contractors often forget to ask. If we don't ask our clients about it, then there is no budget for it."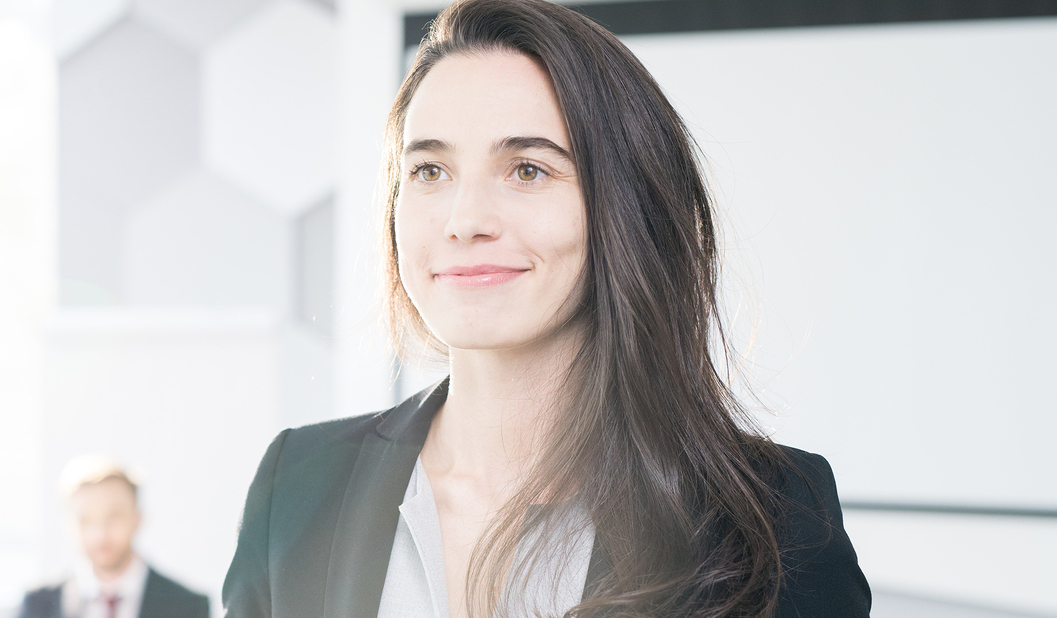 Question 4: What do you envision for Real Strategy in the next three years to try and build on your philosophy of the happy employee?
"Our plan is to continue sharing our story of a human-centred workplace with as large an audience as possible," Fleming answered. "Though our initial focus will be building our team in Ottawa, our vision is to create a service platform that can be taken across Canada and in time, the U.S. We believe it's a message worth sharing."
Community Involvement
Darren's passion for business is paired with a keen sense of community involvement. As a long-time supporter of Junior Achievement Ottawa (JA Ottawa)'s Economics for Success program, he has helped deliver day-long engagements for grade 8 students and JA Company for high school students. These programs focus on teaching students financial literacy, personal goal-setting, and the role of education in preparing young people for long-term success.
Darren and Real Strategy volunteer with, and sponsor, respectively, the global youth education organization Up With People, which provides young people the opportunity to gain a global perspective by travelling the world. Cast members develop crucial skills by participating in community service, musical and theatre production, and host family stays. Darren is a proud alumnus of Up With People: Cast B '94, where he performed over 100 shows, stayed with more than 90 host families, and participated in hundreds of community service hours. Real Strategy partnered with Canada Care Medical and TD Bank to sponsor the return of Up With People to Canada for the first time in over twenty years.
Darren was also the CFO then President of the Governor General Foot Guards Regimental Association for over six years. Amongst his accomplishments here were implementing a new website, CRM framework, and event booking system measures which significantly increased the fundraising ability of the organization.
Question 5: What are some of your favourite pastimes people might not know about?
"I enjoy alpine skiing, as well as martial arts and boxing," said Darren. "Creatively I find a lot of enjoyment as a singer, and having completed several years of classical voice training, I participate in two choirs as well as occasional solos in my church. I also like to spend time outdoors and recently got involved in live action role playing which combines an opportunity to perform live music, camp outdoors and hit your friends with foam swords. Of course, spending time with my wife Susan of twenty years, and our two kids is a big priority and a lot of fun as well!"