Please click here to read Part 1:
https://realstrategy.com/construction-and-layout-growth-and-flexibility/
The overall workplace culture is also an important consideration for Englobe when deciding on new locations and determining layouts. As scientists, people at Englobe will always need to work together, both physically in the lab or on a work site as well as in a larger collaborative sense.
When discussing Englobe's team-based culture, Vincent also emphasized the importance of knowledge transfer. Englobe believes in physical spaces that juxtapose employees with less experience in proximity to senior leaders in order to foster learning. Creating opportunities for mentorship is an essential consideration when designing any physical space.
The Ottawa project was a move towards a more flexible and efficient layout designed to support a hybrid workplace. There is an added focus on natural light, windows, and open space when compared to the previous location in addition to a flexible working policy.
As part of Englobe's back-to-work strategy, there is no specific time or a set number of days that an employee needs to be in the office (although this can vary by region). Instead, individual attendance is decided at the team level based on the nature of the work at hand and the individual project needs.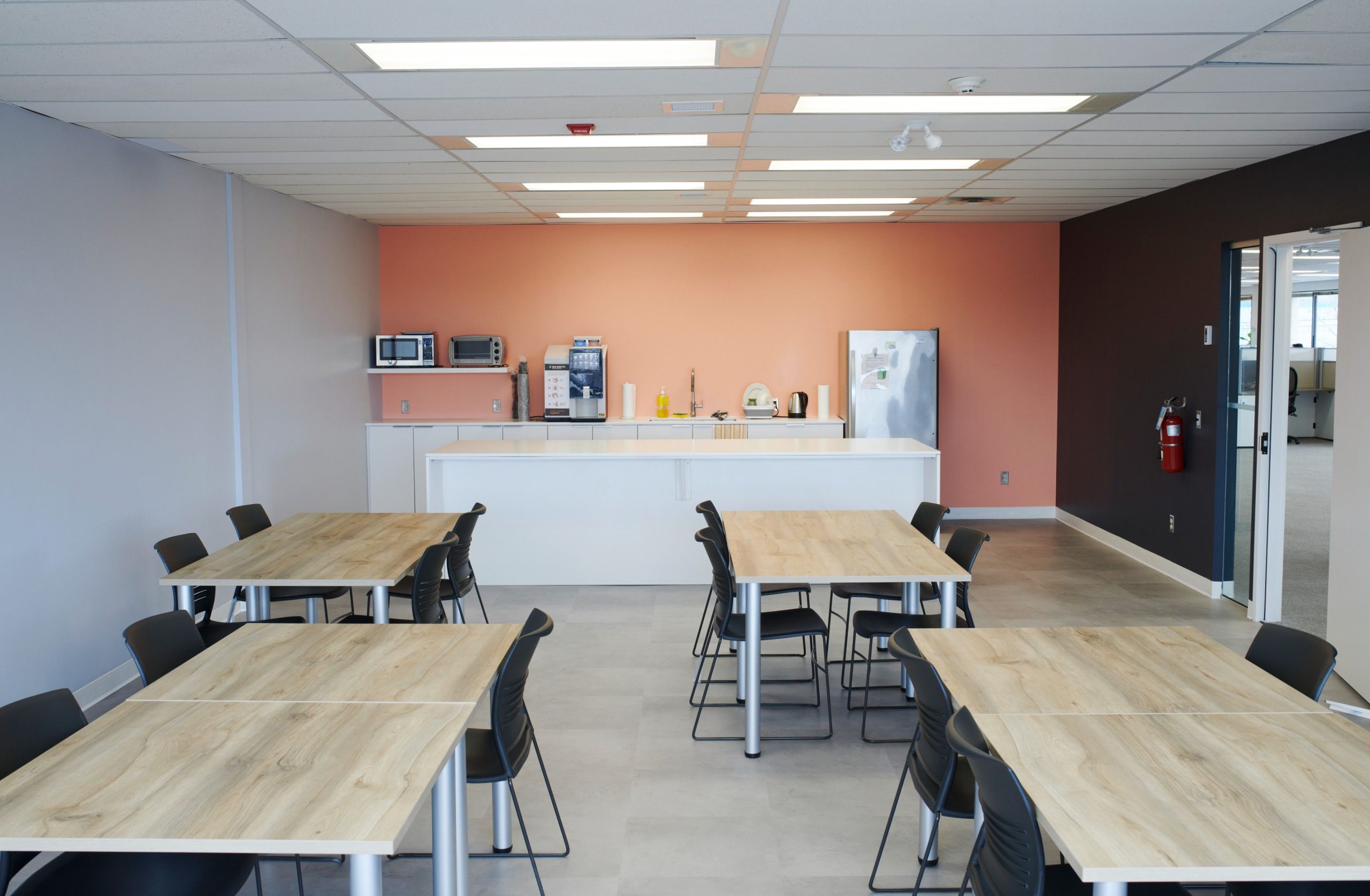 Vincent also acknowledged that Englobe's current workplace strategy is to reflect on what has worked versus what hasn't and optimize from there. The past couple of years have been hectic to say the least. The concept of work has seen a massive disruption in terms of where and how it can be done.
The phrase "at the office" has been uprooted and potentially forever changed. Englobe's approach is therefore less about enshrining a policy that prescribes how many days someone can work here versus there and is more about larger picture concerns like:
Are different short-, mid-, or long-term site strategies needed?
What are the best and most purposeful locations?
Should strategic satellite office sites be considered?
Does it make sense to reconsider larger central offices for smaller remote ones?
How will changes in cities impact these approaches?
"As a company, we are in a long-term reflection on the workplace impacts of the pandemic. We started seeing employees going back into the office because they wanted to, while others are still working from home and appreciating that option. For the Ottawa space, it was important for us to provide the flexibility of a hybrid workplace." — Vincent Martel (Real Estate Project Manager, Englobe)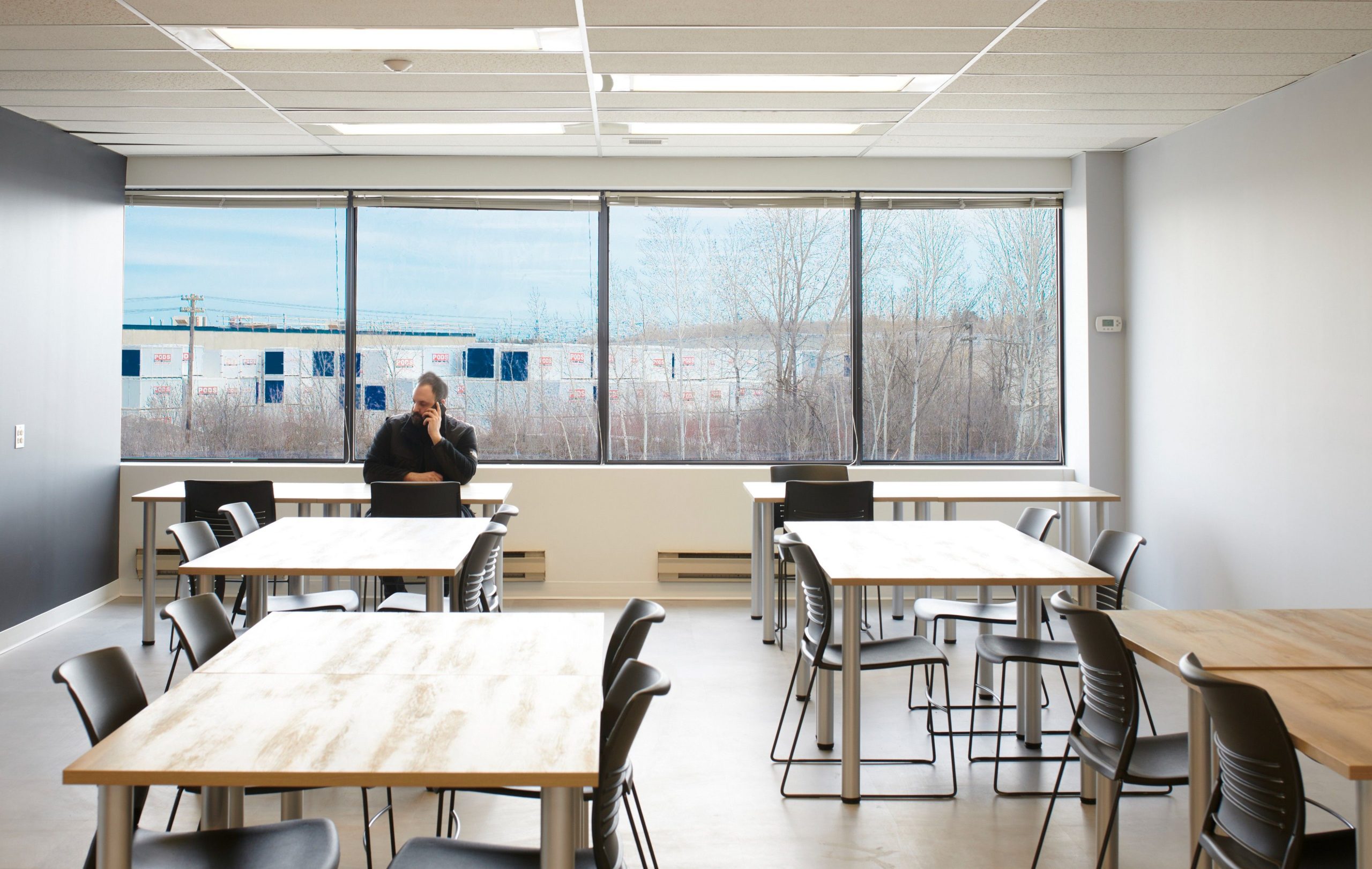 The Essentials
Englobe was identified as an essential service during the pandemic which allowed employees to continue working from the office. Lab staff and field technicians, who require access to specialized equipment, cannot work from home. When certain jobs entail going to different sites, collecting samples, bringing them back to a lab, storing them, and more, there was never the chance for Englobe to be a remote-first company in the same way other organizations might have pivoted.
As a result of the pandemic, Englobe had to adopt communication practices that kept many people informed on a lot of different situational elements but without overwhelming them. There were many more communication touch points, a designated COVID-19 committee, and other internal guidelines to address changing operational, as well as health and safety needs. In other words, adaptive measures were put into place that have become standard practice to support an interconnected and hybrid environment.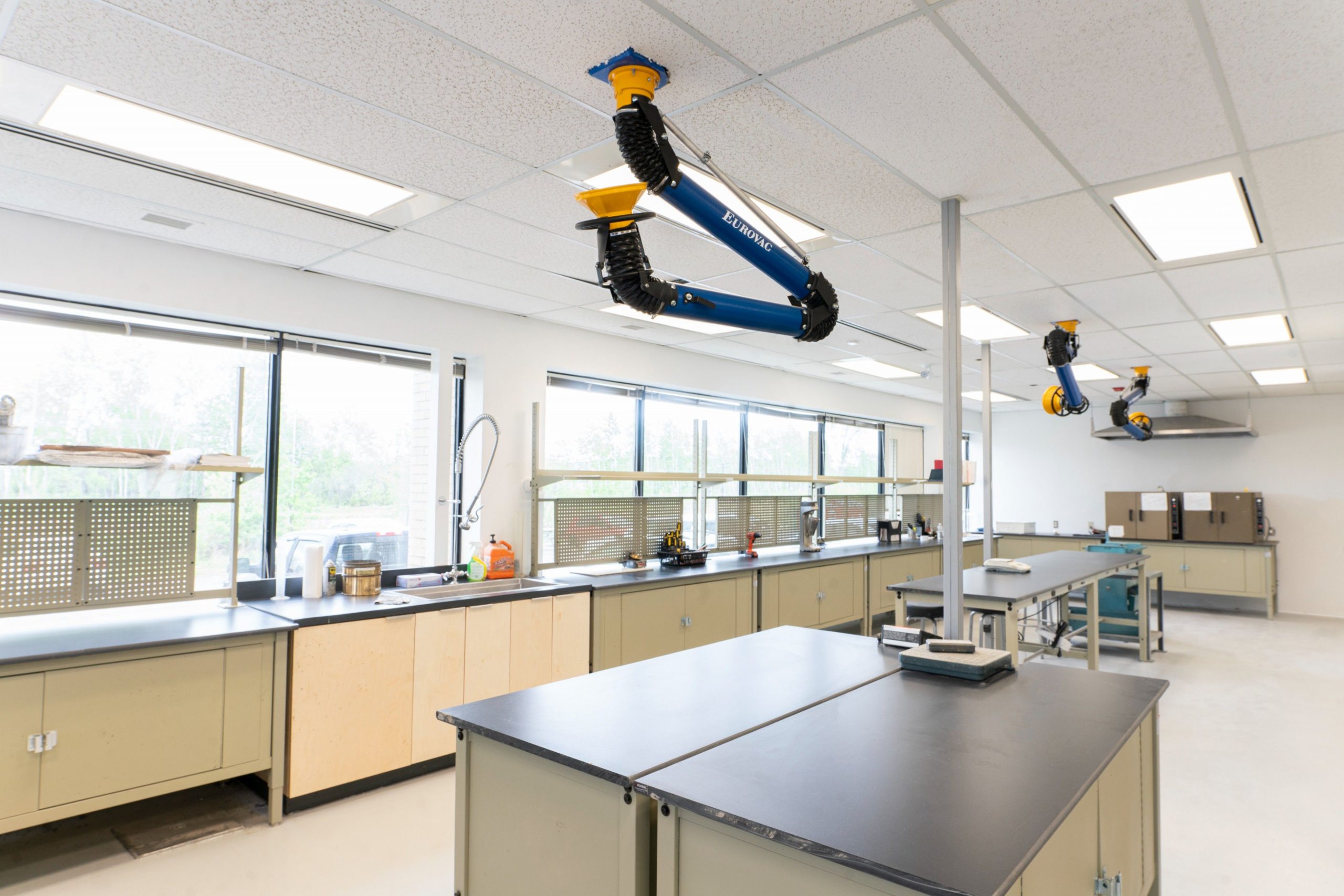 Vincent commented on how modern the new space feels and the sense of inclusiveness it inspires. Beyond the lab, the open nature of the office layout provides an incredible sense of freedom. The new location also provides much-needed meeting and collaboration areas that were simply not present at the last office.
"We know with the new hybrid workplace reality that people go to the office to meet with their colleagues as well as their clients and to participate in project meetings, leaving individual work at home." — Vincent Martel (Real Estate Project Manager, Englobe)
Ultimately, Englobe moving forward with the new reality of hybrid work, while at the same time balancing the driving factors of expanding operations, talent attraction, and need for a magnetic environment. Besides, they're no strangers to a well-organized and executed experiment!

Real Strategy believes that incredible people deserve amazing space! Contact us today so we can discuss your organization's hybrid work strategy and how to get your team excited to come back to work.