In the past, permission to work remotely was very prescribed...
Employees were required to clear their requests with senior management before they could begin working from home. Unfortunately, prior to the pandemic, many senior managers expressed quite publicly their dislike (if not, disdain) of flexwork. Often baby boomers, these executives exhibited a high level of distrust as to whether employees were actually working when in an unsupervised environment. This distrusting management reluctance, within a context of a human-resource-plentiful labour market, and a high degree of user unfamiliarity with collaborative technology (i.e. Zoom), meant that extended periods of remote work were rare. Similarly, when planning office layouts and interiors, rather than engage consultants to assess the individual needs of employees, in order to understand where and how they perform best, it was simply easier to paint everyone with the same brush where all work stations were the same.
"The old way of looking at things was 'I want my desk and my window' instead of realizing that the space could be opened up to twenty different areas. Just like at home where you can work from the dining room one day, you can work at a home office, you can work on the sofa, your backyard, or balcony!" — Tzoofit Hammer (Principal and Senior Designer, 4té Inc.)
In Tzoofit's opinion, whatever ends up being the dominant model or approach moving forward, flexibility and adaptability will be the key drivers. Variety is imperative because everyone's working preferences and needs are different. It's extremely important to acknowledge this fact, incorporate it into workplace policies, and have it reflected in the office design. Lastly, although its importance is often overlooked, the adaptability of modern furniture that allows easy reconfiguration and customization of space will be essential according to Chantal and Tzoofit.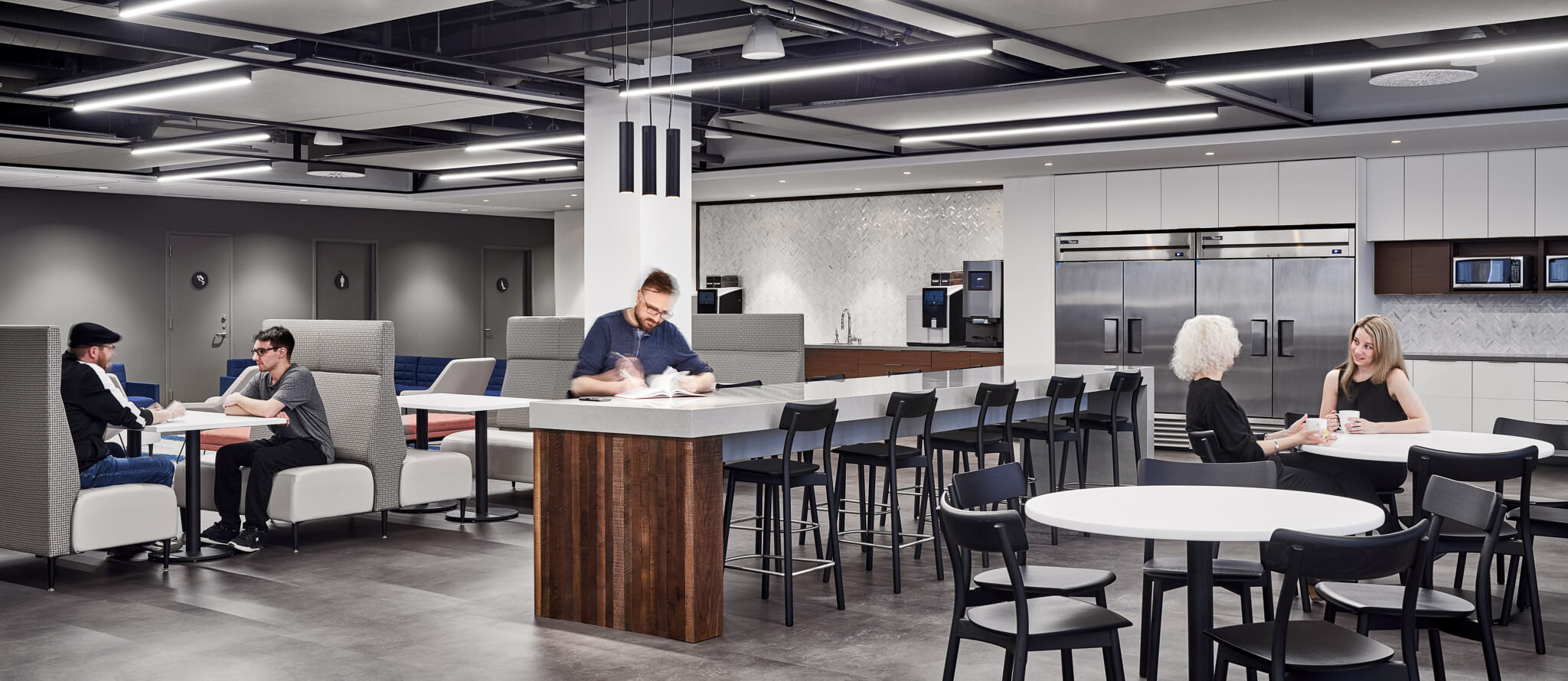 "With furniture you can create atmospheres, drama, and different settings. The way we see it is that the spaces are there to evoke creativity, collaboration, reconnection, and inspiration. Furniture is key to allow for readjustments and flexibility, with a focus on multi-functional uses." — Tzoofit Hammer (Principal and Senior Designer, 4té Inc.)
With the advent of hybrid work, where staff visits the workplace on different days and at different times, some will spend their day primarily at the office, and yet will be interacting with others working mostly from home. Whereas some will follow a balanced schedule working in a mix of locations as the needs of the job and their personal preferences demand. As a result, you need a variety of spaces that are conducive to different activities and the variety of work/interactions beings done. This creates the need for more enclosed spaces and semi-private seating such as work booths and 3-5 person meeting rooms equipped with video conferencing gear.
"Since we'll still be doing video calls post-pandemic — and more than before — there's also the need for privacy and spaces that can accommodate this need without disturbing other colleagues in the office." — Chantal Boyer-Casey (Principal and Interior Designer, 4té Inc.)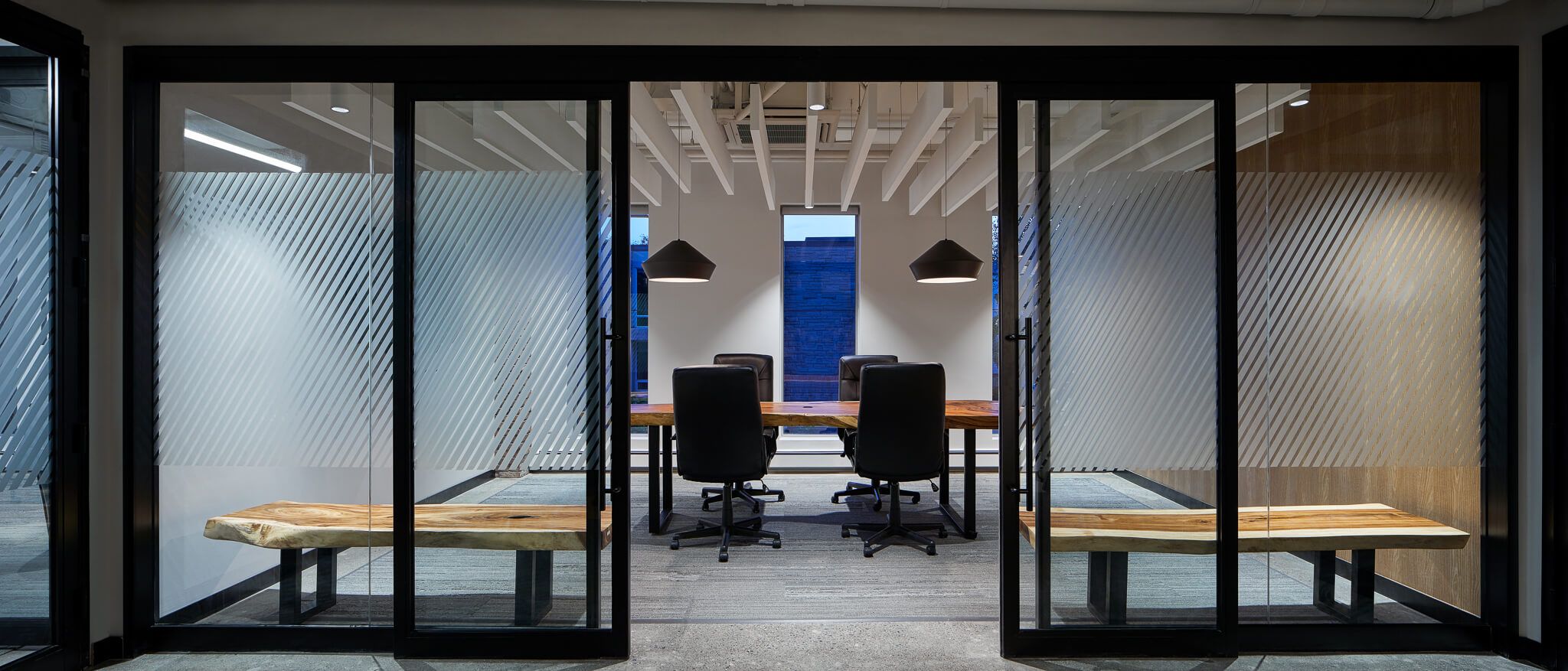 Interior spaces of the future will be more than a simple collection of desks and chairs. Hybrid office space will be human-focused with a variety of dynamic environments, highly customized, reflecting a client's corporate culture. Chantal talked about how the big topic and main focus for clients, in terms of what they want their space to achieve, is how to "create and communicate a sense of belonging for the entire company". As designers, finding out what makes a company tick and understanding their management style, is an essential component to creating concepts and visual representation that bring a vision to life. At 4té, great design is highly tailored to the client. The concept of
resimercial
(i.e. bringing home-like atmospheres and residential finishes/fabrics into commercial workplaces) and biophilic design that bring nature into the office, all help chip away at the suit-and-tie formality typically associated with an office.
"Clients want us to envision their space to allow for more collaborative activities, with a variety of spaces to work at; essentially different types of neighbourhoods." — Tzoofit Hammer (Principal and Senior Designer, 4té Inc.)
The neighbourhood-based approach will still allow for
quiet, interactive, and transitional zone philosophies
but will have fewer traditional assigned desk and chair workstations. The solutions envisioned also need to be highly adaptable since the very concept of "what is the office" is in flux and is expected to continue to evolve as our back-to-work strategy rolls out. The post-COVID office will require creative thinking to design spaces where employees are interacting while not always spending time physically together!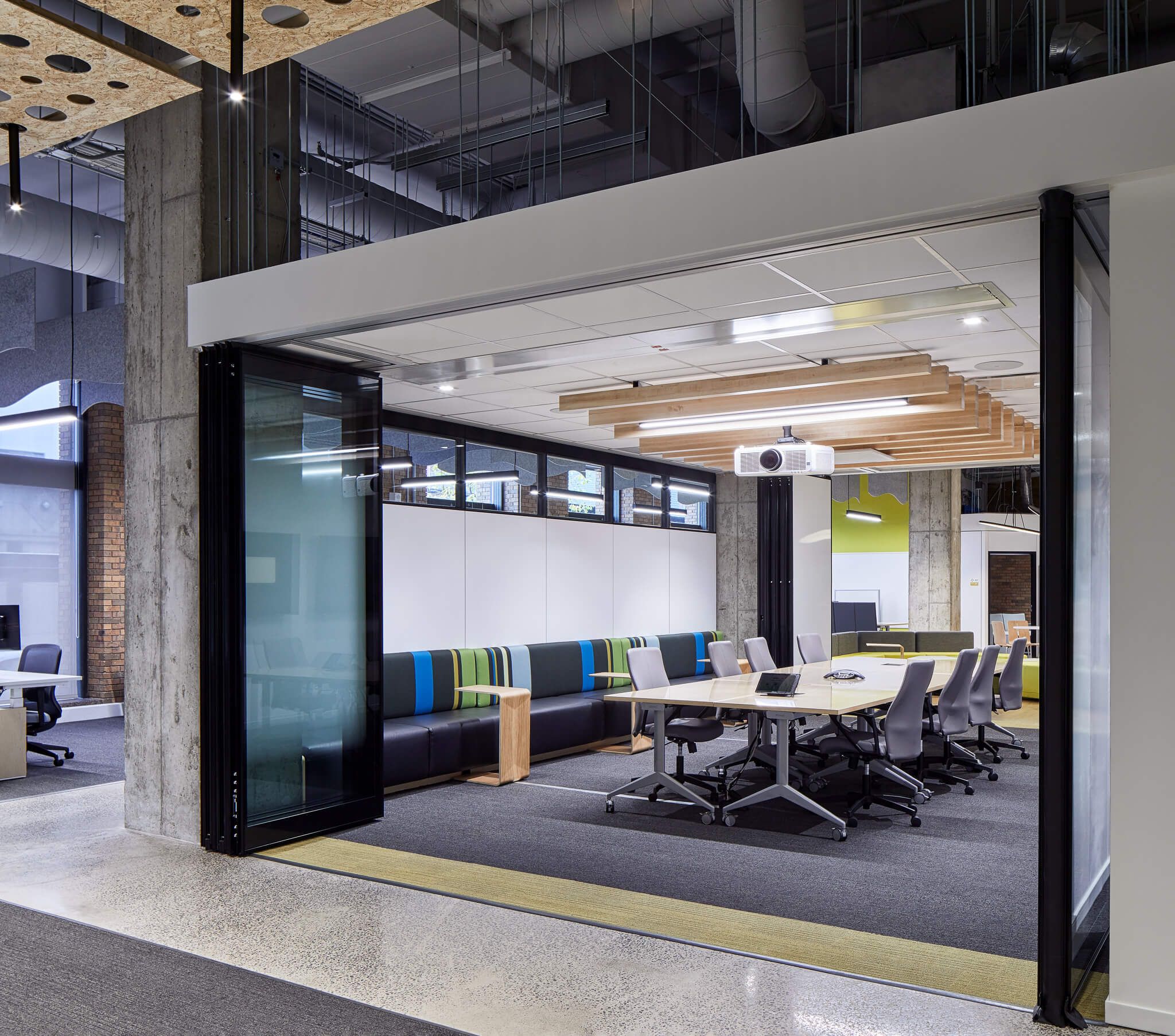 "Offices are not going to look the same and for us as designers, it's going to be so much more exciting because we're going to be able to create spaces that are more interesting." — Tzoofit Hammer (Principal and Senior Designer, 4té Inc.)
Office designs and layouts will incorporate more human centred (as opposed to aesthetic focused) aspects geared towards creating a sense of positivity. Right now, interior designers, like 4té have the opportunity to trial new ideas, move furniture around without upsetting people currently working from home, and so they're experimenting! The need for physical offices is not done or over, but their form and purpose are shifting, and we're really excited!
Contact Real Strategy today so we can discuss your organization's remote work policy, and your back-to-work strategy to help you leverage real data from your business, calculate the size of your perfect physical office, and visualize what amazing space should look like!