Last month, we took a closer look at flexibility in our GCworkplace blog series. This month, Real Strategy Advisors delve into the health considerations behind the design of the workplace.
A welcoming, aesthetically pleasing and supportive environment has a serious influence on employee job satisfaction, the ability to think creatively and the quality of work. As research continues to support the connection between job satisfaction and employee wellness, we see emerging trends to create work environments with health at the forefront.
Employers have become increasingly focused on both physical and mental health for employees. But what does this look like in relation to an office space layout?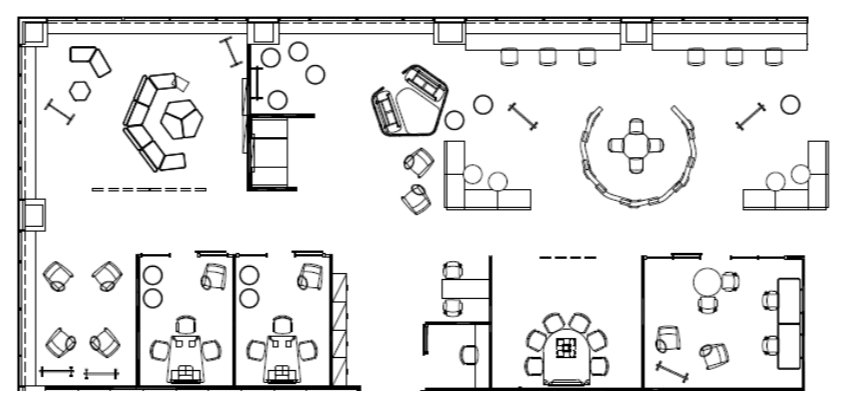 Image from GCWorkplace Design Guide: Transforming the Workplace Experience
Please click here to read Part 2: https://realstrategy.com/gcworkplace-modern-workspace-designed-health-mind-part-2/