Please click here to read Part 2: https://realstrategy.com/returning-to-the-office-with-welch-llp-an-iterative-and-flexible-approach/
A major takeaway from Real Strategy's discussion with Kathryn and Jim of Welch LLP was the need to be compassionate. Each employee is unique in terms of situation at home or at work and if their employer doesn't recognize this fact, management might make assumptions that could negatively impact their team's morale and performance. When it comes to working at the office or from home, employees shouldn't have to defend their preferred choice of where and when they get work done, they just need to be accountable and deliver.
"Our core values are: care, impact, and empower. The COVID-19 challenges provide an opportunity for us to care for our people and to demonstrate real empathy for everyone's personal challenges. We are keen to ensure that the wellness and safety of our people drive key decisions and initiatives." — Jim McConnery (Managing Partner, Welch LLP)
There's a delicate balance between appreciating the benefits an employer's physical office can afford, dealing with the real risks of a pandemic when letting people access this space, and also acknowledging the accumulated stress from the past year. With its focus on care, Welch put together a 2021 Wellness Plan that continues to emphasize the importance of mental health and overall wellness (physical, mental, and emotional) as a critical component of their organization's cultural DNA. When we asked Kathryn what Welch has learned from managing people and space in 2020, she told us that:
"We need to normalize talking about mental health, be aware of stress, and get comfortable with the conversations that result." — Kathryn Hancock (Director of Human Resources, Welch LLP)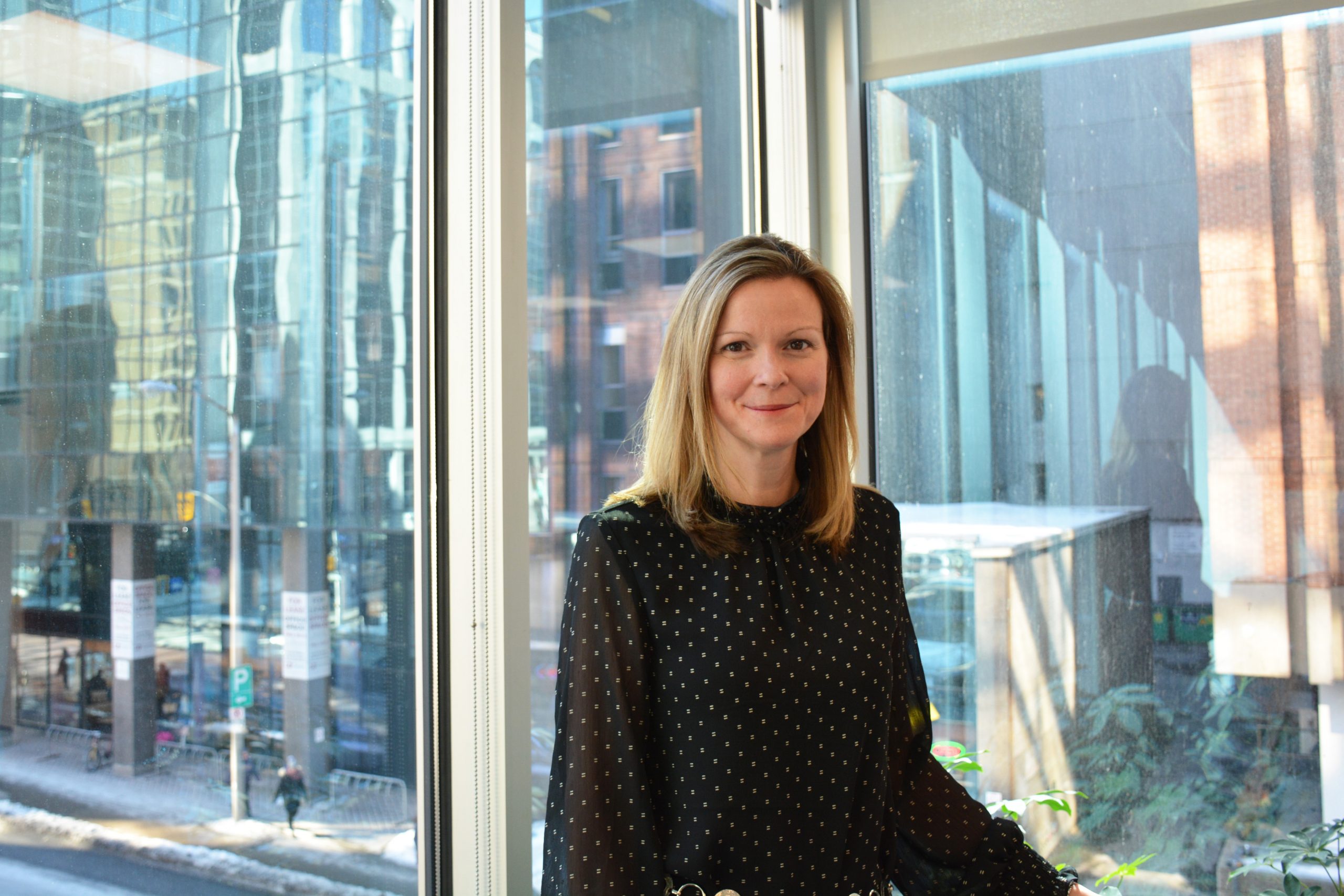 Welch's 2021 Wellness Plan includes initiatives such as:
Providing Mental Health First Aid training (which was completed by all Partners and Managers)
Providing virtual yoga and fitness classes (led by staff who are also certified instructors)
Continuing to participate in the Canadian Mental Health Association's Not Myself Today campaign
Hosting seminars by workplace professionals on topics like personal and collective resiliency
Creating a virtual social activities calendar and events committee for monthly engagements
Welch also had to undergo re-vamped virtual onboarding while actively taking on a new cohort of 20 co-op students. Questions surrounding how to welcome, onboard, and give irreplaceable on-the-job experience to these students were certainly top of mind for Kathryn, Jim, and company. So, how did they do it?
Welch introduced a three-day virtual job shadowing program as part of students' formal training along with a virtual teacher, breakout rooms, etc. Lots of feedback was also requested from the students to help optimize the ongoing experience and ensure cohesion amongst new team members. Once again, it comes down to providing a strong framework of communication and support that involves everyone.
Over the past year, Welch has tasked an entire group of managers with having routine check-ins across the various teams, ensuring there's dialogue happening, and consolidating what's been imparted along the way.
Real Strategy Advisors has also been a strong proponent of human centric office space policies regarding employee work-life balance, mental health, and wellness. We can help consult on workplace strategy and come up with custom tailored solutions so your employees and office culture don't suffer under "the new normal" — contact us today!
---
Welch LLP is a full-service Chartered Professional Accounting firm based in Ottawa that provides a range of accounting, tax, advisory, and other specialty services to private, public, as well as not-for-profit organizations. Home to more than 300 staff across 12 offices in Ontario and Quebec, Welch LLP provides industry specific expertise with a focus on relationship-driven client service.